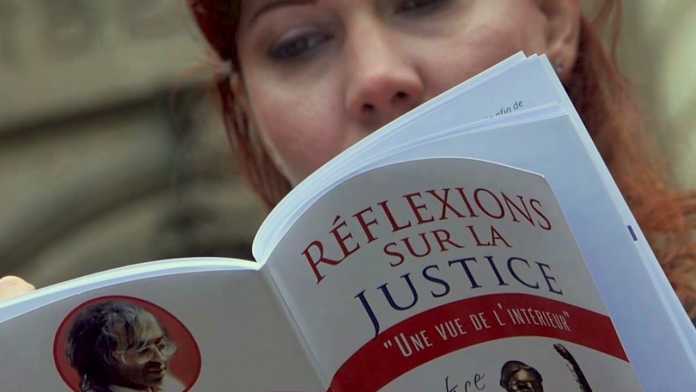 Vizualizari : 11,677
For over 45 years, regardless of the political regime, and even in a apretentious country such as France, Gregorian Bivolaru was forced to endure pretty much everything that the authorities had to "offer" in terms of persecution and abuse, from so-called "trivial" legal persecution or administrative penalties, to unimaginably cruel tortures in the dungeons of the Romanian Securitate. The range of procedures applied by the authorities to Gregorian Bivolaru include slander, intimidation, arrests and searches of Stalinist type, media propaganda going to demonizing and media lynching, death threats or attacks, endless interrogations, beatings and imprisonment for political reasons.
Using yoga techniques, Gregorian Bivolaru managed to resist in a downright miraculous way to all these decades of abuse and torture.
Attempted murder and death-threat letters addressed to the yoga teacher originated during the communist regime. From then until now, Bivolaru was never spared the imminent danger of losing his life at any time, regardless of whether he was in Romania, Sweden and even France.
The following are facsimiles of those letters and, where appropriate, the relevant translations.
Letter no. 1 (without stamp, mark of the Bucharest Post, January 22, 2006).
"We will kill you Gregorian Bivolaru. We have prepared for you an explosion that will kill you this time." – Original content of letter no. 1
Letter no. 2 (stamp and mark of the Bucharest Post, January 30, 2006), pink envelope and paper. There is a "sender": Victory of Shade, 666 Arson Street
On the backside of the letter's paper, there is the logo: Cardex, the best for the dearest ones
"Even if you escaped in Malmo, the killers paid by us will murder you, Gregorian Bivolaru." Original content of letter no. 2
Letter no. 3 (without stamp, mark of the Ploiesti Post, January 30, 2006)
We will burn you alive in a fire that we have prepared for you, Gregorian Bivolaru. – Original content of letter no. 3
Letter no. 4 (stamp and mark of the Constanta Post, January 10, 2006).
"Bivolaru, we will kill you!" – Original content of letter no. 4
Letter no. 5 (stamp, mark of Galati Post, February 26, 2006). In the sender section there is: SC P DUE SRL, Galati, Romania.
"You have made too serious mistakes against us! The punishment will be your death, Bivolaru!" – Original content of letter no. 5
Letter no. 6 (stamp, mark of the Braila Post, February 25, 2006) "Gregorian, you are dead! The Brotherhood has cursed you!" – Original content of letter no. 6
Letter no. 7 "Gregorian Bivolaru, today we will kill you." – Original content of letter no. 7
Letter no. 8 (stamp and mark of November 6, 2006). Letter in English
"YOU IGNORE US, YOU DIE". – Original content of letter no. 8
Letter no. 9 (stamp and mark of Constanta Post, February 10, 2006)
For Bivolaru
"Do you still remember the bomb in your apartment on Turturica Street? That was just a warning. As of now, you are the target." – Original content of letter no. 9
Letter no. 10 (without stamp, mark of the Brasov Post, February 6, 2006). There is a "sender": Adrian Bombonel, 1 Punishment Street, Bucharest, sector 1, Romania
"No one can guard you. You saw that in Malmo we got to you. Now we take your life, Gregorian Bivolaru." – Original content of letter no. 10
Letter no. 11 (stamped and marked by the Romanian Post, January 30, 2006). In the sender section it is mentioned, in Romanian: Victory of Shade, 666 Arson Street, Bucharest,
Romania
"Gregorian Bivolaru, we will burn you alive in a fire that we have prepared for you." – Original content of letter no. 11
Letter no. 12 (received in Paris by the 3 lawyers of Mr. Gregorian Bivolaru – one week before the extradition verdict) – Original content and translation of letter no. 12